Qualcosa su di noi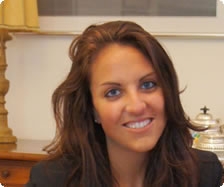 MARGHERITA ORLANDI
wedding planner senior
I was born and raised in Lecco, on the shores of a lake that still is still moving and inspiring to me. At the Art School with architecture specialization my passion for art grew more and more, together with that for furniture, two aspects that helped raising my awareness as to the notion of elegance.
Then I took the degree in Communication Sciences at the Cattolica University of Milan, with the event marketing specialization. I love relating with the others, knowing, learning and understanding what makes a person happy, … or rather two persons, actually. This was exactly what led me to approaching the world of events organization and, specifically, weddings. Because to me... "Life is beautiful", as the title of what I consider a cult movie. I achieved my experience in the Wedding Planner agencies, despite impossible schedules and the widest rage of requests, the successes, the acknowledgements and the smiles led me to continue my activity in this field.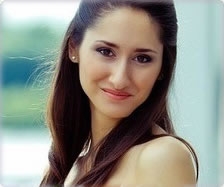 ANASTASIA ASLANYAN
wedding planner senior
During my childhood and as a student I always participated in different kind of events, taking part in everything from brainstorming till realization. I graduated with honours from The Russian Presidential Academy of National Economy and Public Administration in Moscow, where I chose management as my profession with specialization in marketing and communication.
Afterwards I worked for well-known companies, where I was not only the part of creative team but also held and realized huge advertising projects and events in different parts of Russia. After preparing my own wedding for 200 people and understanding how even the smallest details are important, I was full of ideas and decided to connect my career with weddings and events. For me, event management, as well as photography, are more like a hobby, a favorite hobby that inspires. That's why when we moved from Moscow to Lugano I didn't give up the idea of being Wedding and Event planner. I became even more enthusiastic being surrounded by all the beauty of Ticino and neighbor Italy as it's a paradise for celebrating different kind of events.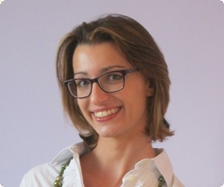 ISABEL COLOMBO
wedding planner senior
My entire life has been filled with parties and events. As a child, I participated to the magnificent meetings my mother used to organise, as she loved to have dinner parties and celebrations. I've grown up with the same passion, and built my career on events. . After obtaining a degree in Communication Sciences at Lugano's University and a Masters Degree in Event Management at Milan's European Institute for Design, I started working my way up in a few events' agencies in Milan, collaborating with large national clients.
After 5 years of working in an agency environment, I realised the day had come to go ahead by myself and start my own business;so my new adventure began. Besides all the know-how I gained from my previous experiences, I had the opportunity to discover once again the pleasure of organising private parties and special events, by specialising as a Wedding Planner and constantly updating my skills. When I'm not working, I love to recharge myself in nature. I like reading psycology books- always looking for our minds' wonders. Every single event radiates a little bit of magic and carries a strong emotional feeling: the warmth of laughter in the air, the intensity of a glance, the energy of music.... It doesn't exist only in fairytales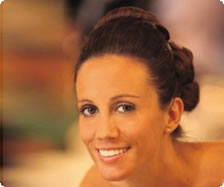 CARMEN PISCINA
wedding planner senior
I love the great outdoors and nature has always been an ispiration for me, in my free time as in the job. Infact I live by the sea. I'm vary open to the others, I think that to know and to learn from others is important for to grow day by day. I've always studied with great passion and I gradueated with honors in Public Relations and Advertising at the University of Milan IULM. After my graduation I wanted to continue to deepen my knowledge and I have a Masters in Marketing Management. I worked in Communications and Marketing for various compagnie, these experience have felpe me to under stand what professional street was more suited to my natural inclinations. In 2005, I have begun to devote to the organization of events, both in Italy and abroad. Foolwing a personal passion, I have specialized in Wedding Planner and Private Events.